Openness and conviviality
The extension of The Armenian Heritage Centre was entrusted to Y.architectes, an architectural agency located in Lyon. Their mission was to increase the reception and exhibition space threefold, to make them more convivial and to adapt them to the needs and requirement of visitors.

The extension work took the centre from a surface area of 450m² to one of 1100m². Two new areas were added: the former school which was opposite The Armenian Heritage Centre in addition to a new reception area to provide a connection between the two buildings.

The cladding on the building's façade is based on Armenian architectural heritage and has been integrated and fashioned with a contemporary approach. Khatchkars, sculpted stone steles which are emblematic of Armenian art, provide form to the stonework which can be found on the exterior facades.

The Armenian Heritage Centre reopened its doors on 15 September 2018, with more than 400m2 of exhibition space, a 100-seat auditorium, a reception area and a room for a younger audience.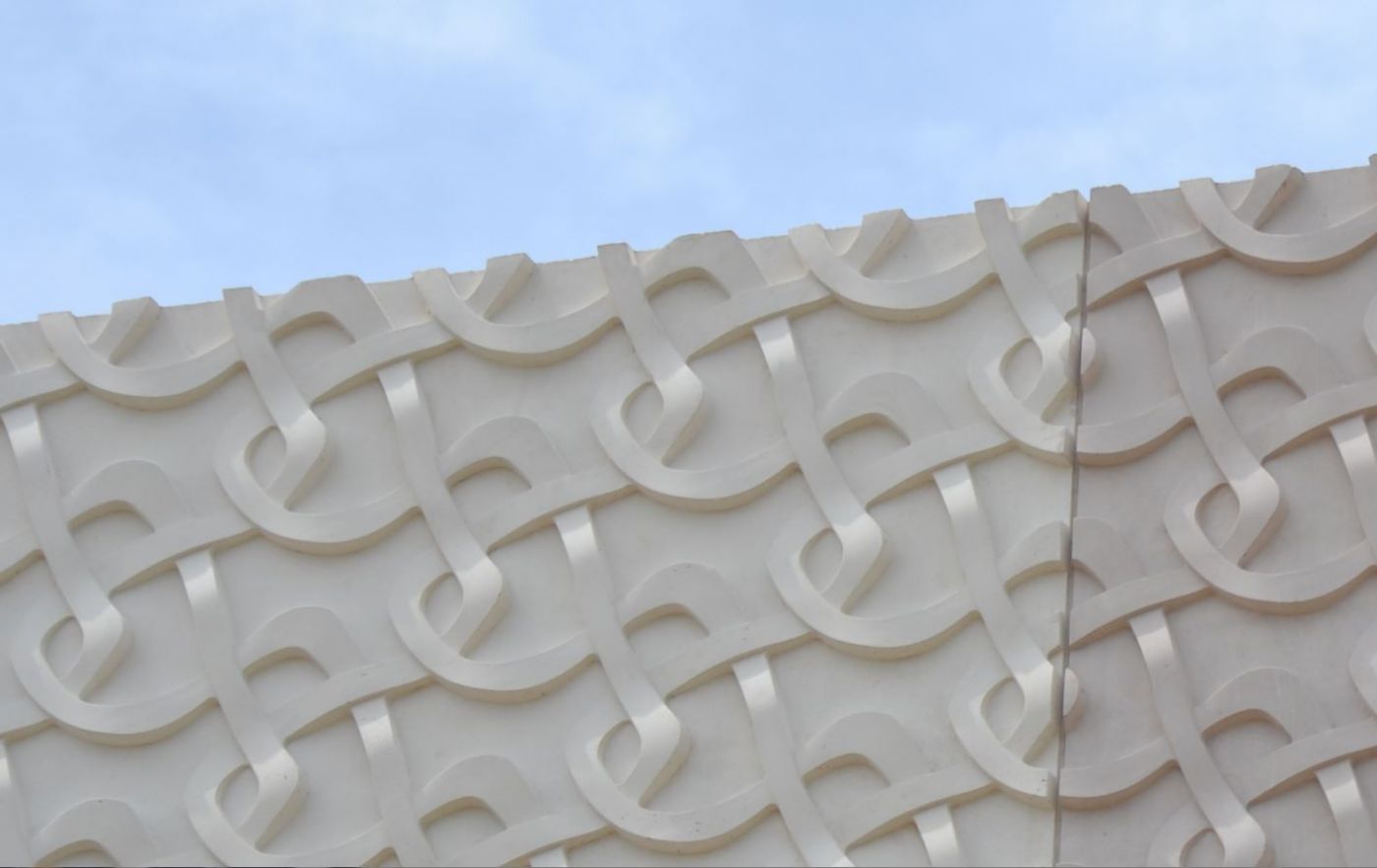 A word from Yann Fontaine, architect:
"We took our inspiration from the emblematic sites within Armenian heritage, like that of Ani, to gain an understanding of the colour scheme which is applied to the stonework. We wanted the façades of The Armenian Heritage Centre to echo the harmony of these hues: shades of beige and grey, assorted with a third, pinkish colour, to provide a touch of softness to the stonework."